Studies have proven that healthy employees are happier and more productive employees!
Ahhh Massage is a national on-site, corporate chair massage services based in the greater San Francisco Bay Area. Since 2001 we have been dedicated to bringing wellness to the workplace.
Our chair and table massages help to manage stress and treat a variety of physical challenges. Studies have proven that healthy employees are happier and more productive employees!
In addition to massage we also provide additional healing modalities including table massage and yoga, acupuncture, chiropractic, aroma therapy, and reflexology.
We believe that wellness should never be secondary. Our talented team of massage therapists are on call to bring increased vitality, joy, and health to your employees whenever they need it most.
On-Site Chair and Table Massage Services
Whether an Employee Appreciation Event or On-going Program, massage is a great way to instantly boost morale and promote wellness in the workplace!
Your employees will love you for it!
Ergonomic Assessments and Evaluations are so important in keeping your staff healthy and productive!
We comply with Cal OSHA's safety standards while educating your staff on how to work smarter physically through training in both individual and group settings.
From Yoga, Stretch or group training classes
On-going workout programs to keep your office in shape and feeling great!
We'll bring powerful speakers with a minimum of 10 years of experience in their field to inform your staff about
Posture, exercise, nutrition and much more.
All the programs we offer are meant to create change in the office culture. Healthy employees are happier employees. Our programs help boost morale, increase productivity and prevent the injuries that can lead to costly workers compensation claims.
Our Scheduling is Convenient and Easy
The Ahhh Massage Difference!
Ahhh Massage's online scheduling platform allows employees to manage their own massage appointments—which means less work for you.
Log in is easy! Employees can manage their sessions at the office or on the go.
Convenient email confirmations sync with your Outlook or Google calendar and clients receive an alert 15 minutes before their appointment—clients can choose to receive reminders by text or email.
We care about your experience! Please help us serve you better by filling out our post event survey. It takes just a minute.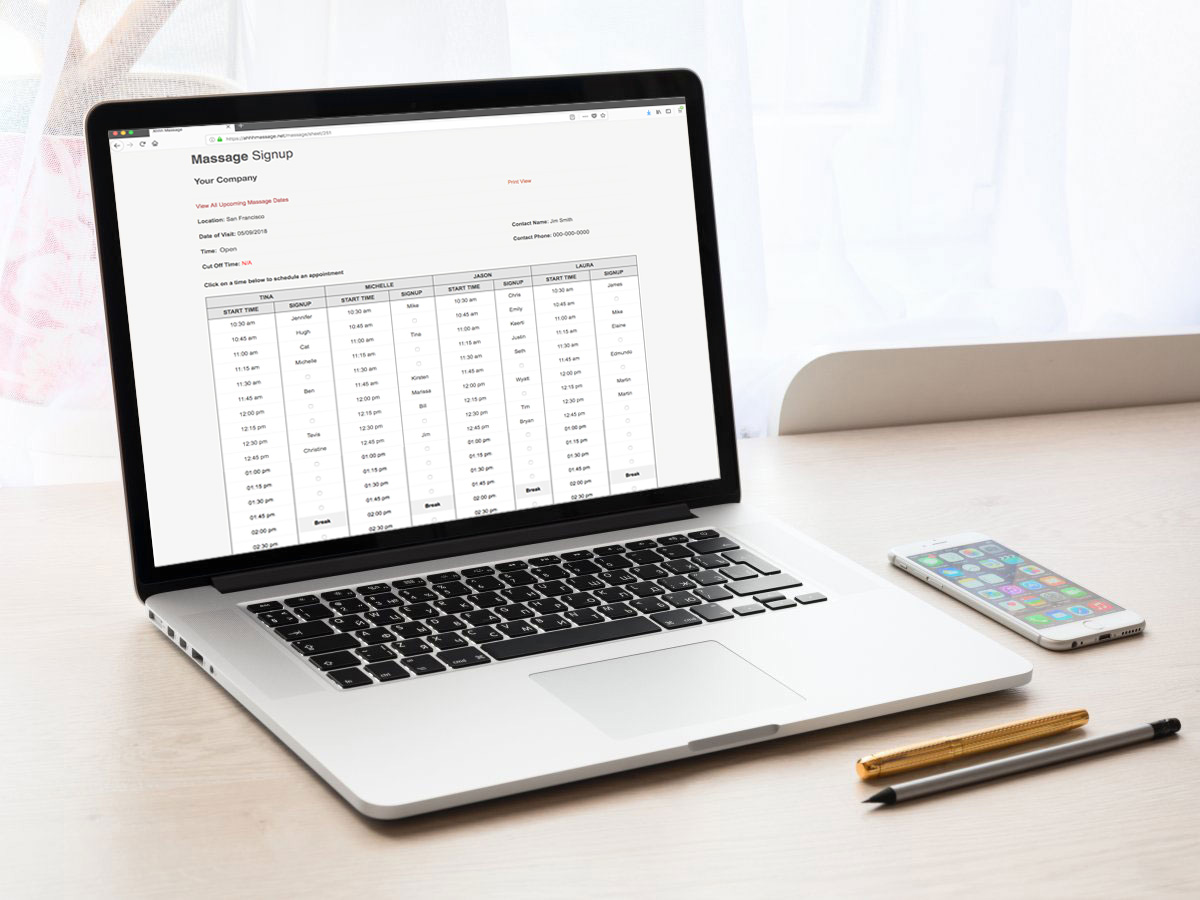 Privacy Policy
We respect your right to privacy. We will never sell or disclose your information to any third party.
Turn-Key Wellness Programs
Call or email us to schedule a date of sessions
Employees are notified of the wellness program
Online registration and scheduling is available
A private room or conference room is made available
Therapists arrive 20-30 min in advance to get set up and situated
Therapists provide everything needed including massage chair or table, disposable face covers, and hand sanitizer
Employees come in one at a time and leave feeling amazing
Includes email confirmations and Outlook Calendar Sync
Workplace Rates
Hourly rates depend on number of hours, therapists and regularity of the program.

Please contact us directly for a proposal

Gratuities are very common and can be included in the proposal

Travel / Parking fees may apply in most markets nationally

ACH or Check preferred. Credit Cards are accepted with 3.1% added for merchant fees (AMEX ok)

Gift Certificates Available
Payment Options
Company Funded – Company pays 100% of cost

Co-Funded – Company and Employee each pay a percentage

Employee Funded – Payment made by Paypal or credit card in advance.
Added Benefits
Increases Employee Moral

Proves Management Acceptance

Encourages New Comers to See the Benefits

It's Affordable to Everyone

Preventative Maintenance Leads to Lowered Worker's Comp. Claims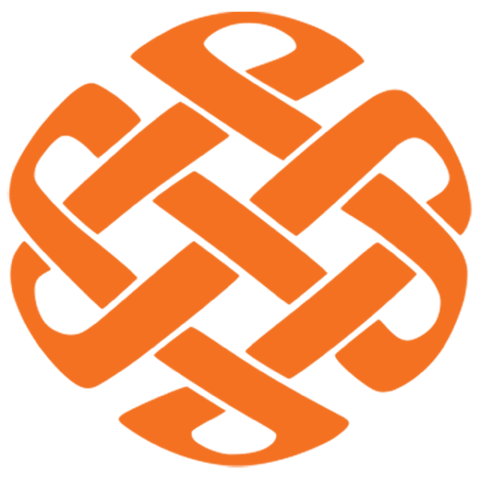 Ahh Massage

is dedicated to bringing wellness to the workplace with national corporate chair massage services.